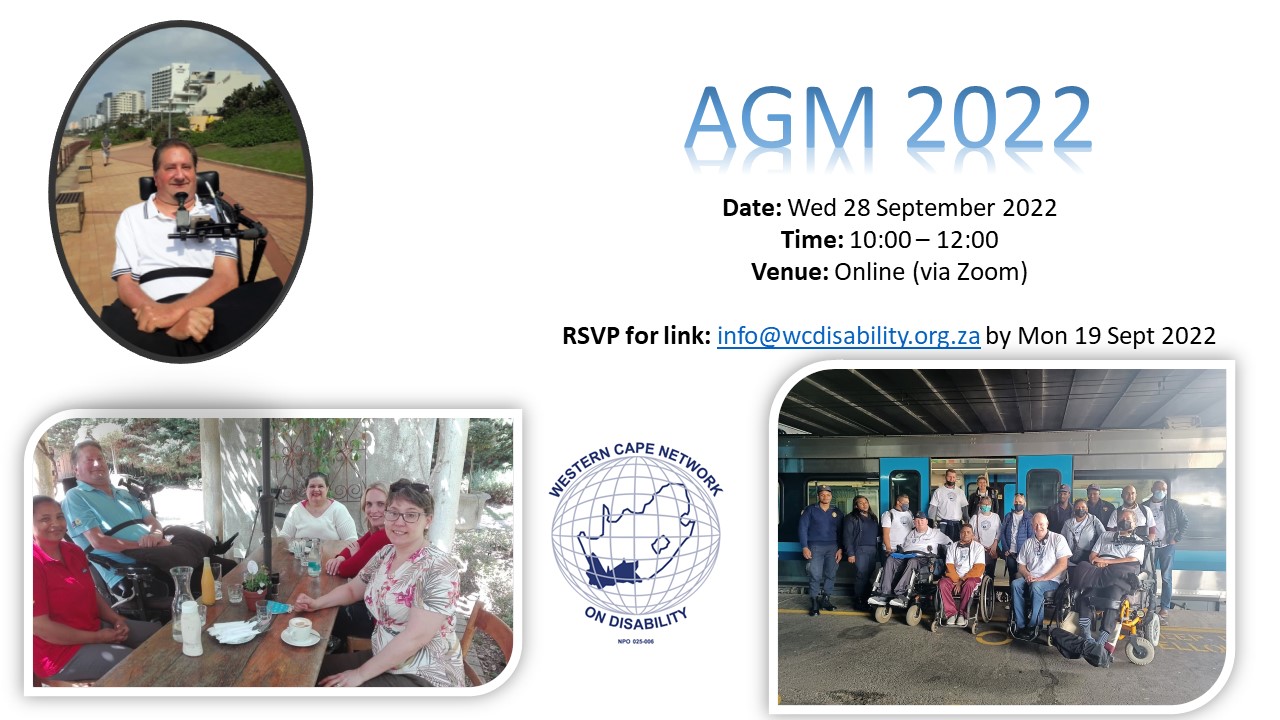 Notice is hereby given of the 25th Annual General Meeting (AGM) of members
of the Western Cape Network on Disability (NPO no 025-006)
DATE: Wed 28 September 2022
TIME: 10:00 – 12:00 (please connect from 09:45)
VENUE: This will be a virtual meeting, held via Zoom. Once you have registered your attendance, you will receive a link to the meeting.
25 Years of Collaboration and Serving the Disability Sector:
Dignity in Disability!
We have spent the last 25 years working with Organisations in the disability sector, communities and Government Departments to address barriers to inclusion in all aspects of life and this year has been no exception. We will continue our efforts to make the Western Cape inclusive and accessible to all disabilities.
Our vision for an all-inclusive community where all people with disabilities can live full lives in supportive, enabling environments and communities, is what keeps us going every day.
Please join us for our Annual General Meeting (AGM 2022) to find out more about what we have been able to achieve in the last year in spite of a huge reduction in Donor funding.
The Western Cape Network on Disability strives to create an inclusive and accessible experience for all attendees. If you require an accommodation for a disability, please let us know via e-mail at  info@wcdisability.org.za by Mon 19 September 2022 to enable us to cater for your special needs.